DelmagDrill Rigs
The Delmag line of high production hydraulic drill rigs feature heavy-duty cat carriers with impressive torque and crowd capabilities. Designed for hard drilling conditions and large diameter applications including soil mixing. Delmag drill rigs have a number of features that truly set them apart from the competition.
The Delmag Drill Rig Line consists of the following:
Mass
The shear size of the drilling rig allows for many advantages:
Reduced tilting that prevents crooked pulling of the drill string
Massive cylinders for larger crowd and pullbacks
More inclination to drill up to 22° batter piles
More reach with the kinetics of the rig without losing stability
More stability while drilling with less wear on all moving parts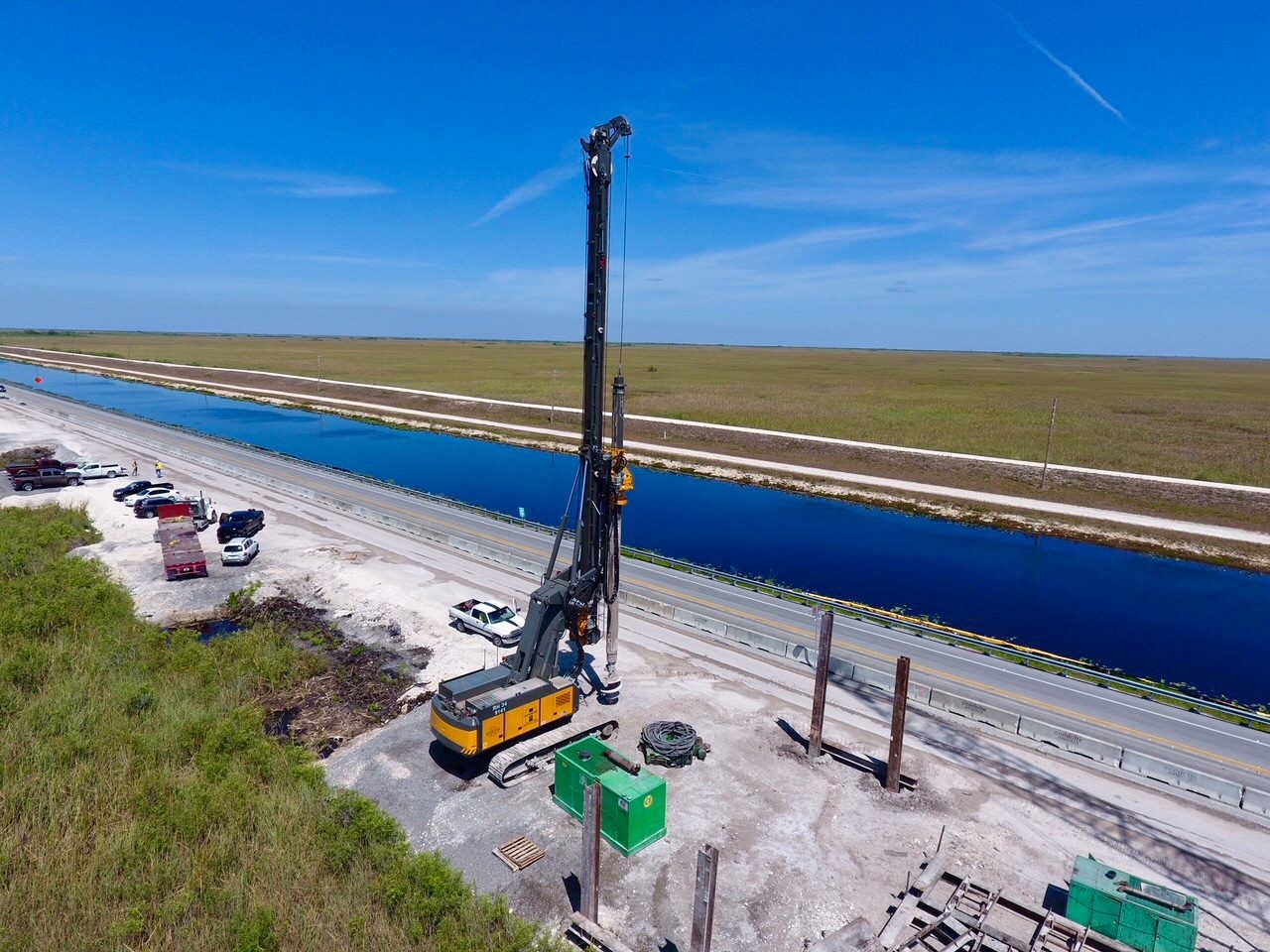 Power
These drill rigs have large engine and hydraulic capacities. This translates into the rigs being able to use far more powerful winches for the Kelly bar, crowd, and pullback, as well as faster rpm at higher torque when drilling with casing in overburden. The beefed up structure can also support the additional stresses put on the rig with stronger winches.
Design
Numerous design features result in less downtime and longer equipment life.
The winches are located on the mast rather than the main carrier body and the wire ropes are routed around (not through the mast making them very easy to replace. This results in less wear on the ropes and together with an auto Kelly winch stop feature (that prevents rope slack once the bottom of the hole has been reached enables even the most inexperienced operators to get.
The feed/pullback winch allows CFA drilling with a stroke equal to the length of the entire mast while cylinder feeds are limited to the cylinder stroke.
DELMAG rotators are lubricated with grease instead of oil so they have lower maintenance needs.
The rigs are based on reinforced CAT carriers so spare parts are easy to obtain.