DELMAG RH 24 Short Mast Drill Rig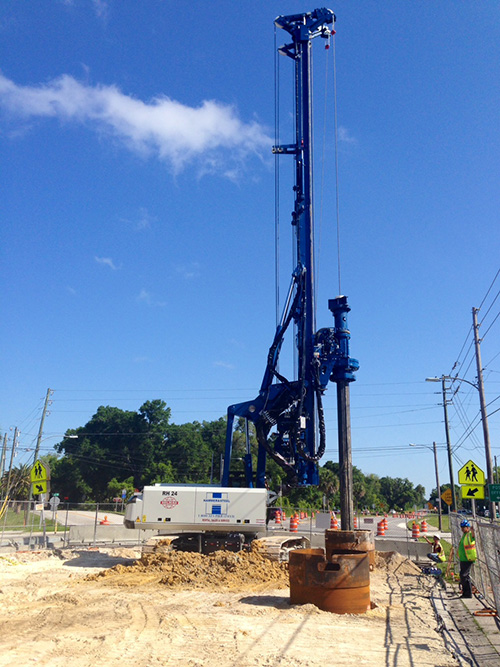 The DELMAG RH 24 drill rig in short mast configuration is derived from the recently introduced RH 24 in standard mast configuration with similar performance characteristics. At maximum reach this compact rig has a working height of only 25 ft. This allows using the rig in low head room areas under bridges, power lines inside buildings, etc. To accomplish this, the RH 24 features a newly designed rotary head (model BT 240) in addition to other great features such as:
High stiffness of the leader mast
High winch pulling forces
Fast assembly and disassembly of the rotary head via docking system
Ergonomically designed and clearly arranged cabin
Intuitive control system
The short mast version can be converted into a standard model, thus allowing the end user to cover a wider field of applications with one unit.
Photo Gallery