Comacchio MC 22A Drilling Rigs
The MC 22A is the new MC 22 drill rig version featuring the innovative hydraulic rod & casing carousel. The machine is completely remote controlled, thanks to the unique Comacchio radio control system, which allows you to manage not only the tramming, drilling and machine set-up functions, but also to operate the hydraulic rod & casing carousel.
The carousel is suitable for different rod and casing dimensions up to a maximum of 8 rods and 7 casings. The MC 22A is used mainly for anchor drilling and consolidations in general. Available with a wide selection of rotary heads, hydraulic hammers, double head systems, water and mud pumps, the MC 22A is suitable for any type of rotary and rotary-percussive drilling.
| Specifications | |
| --- | --- |
| Engine Power | 197 - 225 HP |
| Max Width | 8.2 ft |
| Weight | 52,900 - 55,100 lbs |
| Mast Feed | 19.0 - 19.4 ft |
| Feed Force | 17,984 lbs |
| Retract Force | 17,984 lbs |
| Rotary Torque | 9,588 - 22,864 lb*ft |
| Rotary Speed Range | 48 - 350 rpm |
| Clamp Range | 1.8 - 14.4 in |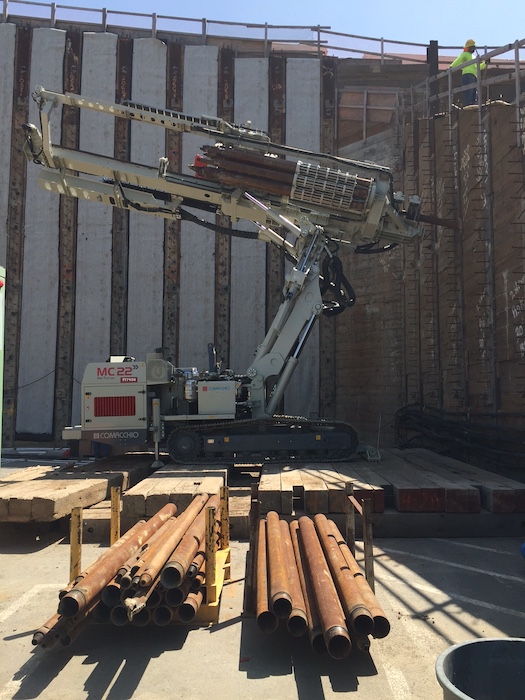 Comacchio MC 22A Drilling Rigs