Comacchio MC 15 P Drilling Rig
Based on the concept of the MC 15, the MC 15 P offers higher performance thanks to the superior motorization capable of delivering up to 168 kW (225 HP) of power.
The MC 15 P is a "multipurpose" machine that can carry out any type of foundation and soil consolidation drilling project, from micro-piles to jet grouting, as well as anchors and soil nailing. A distinctive feature of the MC 15 P is the variety of movements and inclination angles of the mast that this rig can reach. The machine can mount a wide selection of rotary heads, hydraulic hammers, water and mud pumps, winches and loaders for drilling rods. The fully flexible design lends itself to a wide range of drilling processes using rotary and rotary/percussion techniques. The increased performance of the engine makes it particularly suitable for the use of drilling techniques with double-head systems.
| Specifications | |
| --- | --- |
| Engine Power | 168 kW (225 HP) |
| Max Width | 7.5 ft |
| Weight | 36,400 - 40,700 lbs |
| Mast Feed | 11.6 - 22.9 ft |
| Feed Force | 17,984 lbs |
| Retract force | 17,984 lbs |
| Rotary Torque | 7,375 - 22,864 lb*ft |
| Rotary Speed Range | 48 - 260 rpm |
| Clamp Range | 1.8 - 20.9 in |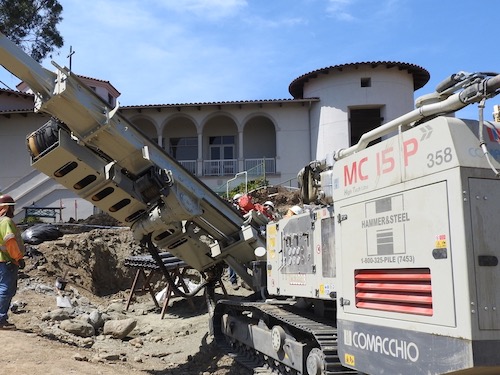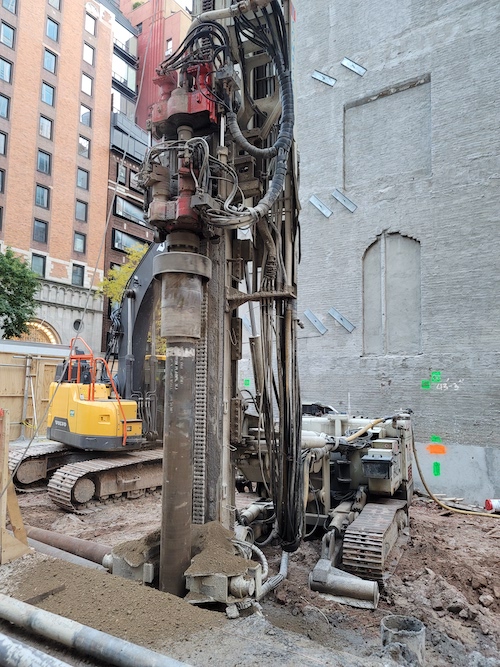 Comacchio MC 15 P Drilling Rigs