FEC Vertical Travel Fixed Leads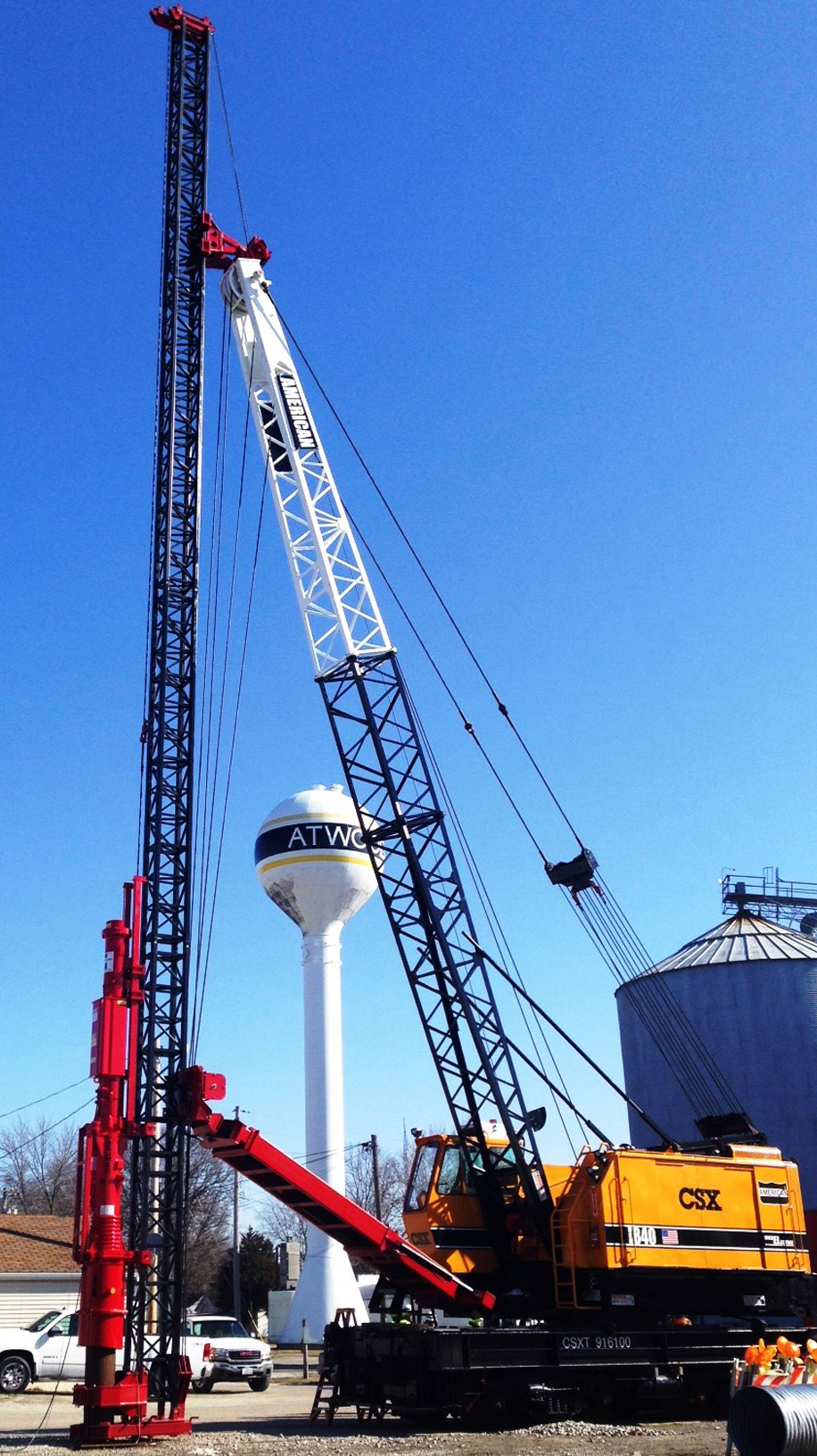 Hammer & Steel, Inc. sells, rents and services FEC vertical travel fixed leads. These vertical travel leads offer several advantages including the following:
Stronger and lighter than other leads
Permits use of a smaller crane
Increases crane operating range
For any type of hammer (Diesel, Hydraulic Impact, Vibratory)
Superior drill mast
The tetrahedral design makes this vertical travel lead stronger, lighter and more capable of handling bending, torque and compression than any other lead system. This design is available in two standard sizes that are compatible with most diesel, hydraulic impact and vibratory hammers weighing up to 40,000 lbs. The greater strength to weight ratio enables it to handle pile in excess of 200 feet in length. Due to its lighter weight, it allows the utilization of smaller and less expensive crane equipment and provides increased operating range for the crane, so more pile can be driven from a single crane position.
FEC's vertical travel fixed leads are fabricated from A-500 grade tubing for maximum strength and impact resistance. The four main cords are connected by a series of square tube lacings patterned and welded in a tetrahedral design to geometrically provide performance properties far exceeding those of other types of leads weighing two and three times as much. The standard sizes weigh 75 and 100 pounds per lineal foot. Larger sizes are available on special order.
Modular Concept
The basic vertical travel fixed lead is available in 10, 15 and 20 foot sections that can be used in any combination to build the lead length required. Fixed leads are manufactured in precision fixtures to assure interchangeability between old and new sections.
All lead sections and accessory equipment utilizes FEC's exclusive cast steel joints. The mail and female joints are flush pin connected, leaving a smooth hammer guide track on the main cords.